General Information
Students' Progression and Industry Relations Cell (SP & IR) works on creating employment and progression opportunities for students. To enhance the employability of our students, SP &IR Cell provides various essential training programmes like soft skills, aptitude skills, and basic technical skills through internal and external experts. Apart from providing job opportunities,internships, the SP & IR Cell works closely with the Entrepreneur Development Cell, Foreign University Relations Cell, and Alumni Association Cell, ensuing a conducive environment for student progression. Higher education abroad is a platform for students to acquire relevant guidance on higher education abroad. Besides this, the SP&IR Cell provides a sound ecosystem for budding entrepreneurs. RSCOE has signed MoUs with TCS, Bentley Systems, Zensar Technologies, TAL and more than 20 other corporations. SP&IR Cell harnesses their support for delivering training on Japanese, German and French languages, designing industry centric curriculum , training students on Software Development , software testing, Automation & Robotics.
Major Activities Carried out in Training and Placement Cell
Mock interviews for final year students.
Personal Counselling and coaching to the students.
Sessions on Higher Education Opportunities.
Career Guidance.
Internships and Projects.
Placements.
SP&IR Cell -Activities & Training
Provides training on Aptitude skills, Soft skills & Technical skills.
Prepares students for placement preparation.
Counsels students.
Conducts mock interviews and Company-specific mock online tests.
Counsels for Competitive exams like GATE, CAT, GRE,TOEFL, IELTS.
Career Guidance.
Internships and Projects.
Sessions on Higher Education Opportunities.
SP&IR Cell - Accomplishments
Zensar ESD (Employability Skill Development) Training.
Workshop on Company Specific Aptitude.
Communication skills Development sessions.
Group discussion sessions
Personal interview sessions
Technical interviews session.
Counseling and Mentoring.
Assessment Test (Cocubes & AMCAT).
Japanese Language Training Program
SP&IR Cell - Conduct
Aptitude Training is provided to TE students
Soft Skills training to all TE and BE students
Group Discussion preparation.
Mock Interview Sessions
Internship opportunities.
SP&IR Cell - Facilities
RSCOE is the only 3rd College apart from COEP & PICT that has featured in TCS Digital Hiring with day 0 offer of 7 Lacs/Anum.
RSCOE has consistently delivered 100-130 day 1 offers since last 5 years. It's one of the best numbers for TCS across Maharashtra.
RSCOE provides a platform for Japanese, French, German Language training in the campus.
Zensar technologies trains more than 300 students on software development and software testing skills within the campus
TPO's Message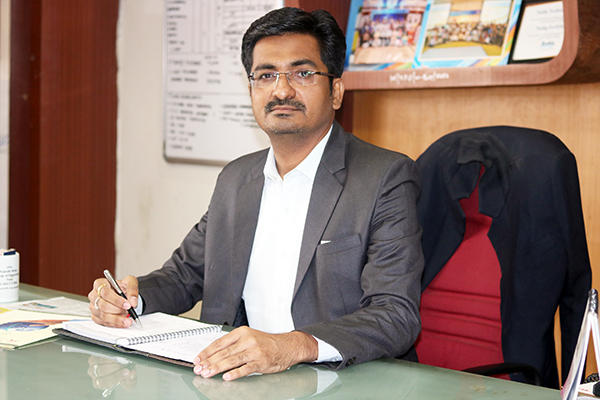 Prof. S. P. Rao Borde
Dean,
Students Progression and Industry Relations
E-mail:santoshborde@yahoo.com Phone Number: 8149436756
From The Dean of SI&IR's Desk,
"I would like to introduce our campus, Rajarshi Shahu College of Engineering (RSCOE), an autonomous institute which is in the band 250 to 300 of MHRD-NIRF 2022 and is also accredited by NAAC and NBA. Our college is the flagship institute of JSPM and TSSM Group of Institutes, Pune, Maharashtra. RSCOE is now also known as TEDxJSPM RSCOE. Being an autonomous institute, the companies like Veritas, TCS, KPIT & Persistent Systems, Bentley Institute, IIT Ropar, and Builders Association of India contributed to the curriculum integration, giving an opportunity to students from various social and economic backgrounds to be part of excelling in higher education. The scope of work of the Jspm's RSCOE SP&IR Cell is to help students identify their career aspects and provide prerequisites for the present-day competitive job market.It extends from organising workshops to providing internships to students in various organizations, so it prepares students for the final placements, gives them a sense of responsibility, and provides an opportunity to experience a workplace environment. RSCOE promotes interdisciplinary skills, a coding environment, and foreign languages like English, Japanese, French, and German, right from the first year. The branches that are available for hiring include Computer, IT, ENTC, Mechanical, Civil, Electrical, MCA, MBA, and Polytechnic Diploma. Some of our recruiters are Amazon, Veritas, Neutanix, KPIT, Bentley Institute, Builders Association of India, Persistent, Accenture, TCS, Capgemini, Zensar Technologies, BOSCH, Continental Automotive, Tech Mahindra, and many others. The number of offers for the previous year for RSCOE was 1030+ and unique offers were 640+ for an intake of 720. 3000+ offers were achieved at JSPM and TSSM group level. It is a matter of gratification for the institute to take this opportunity to invite potential companies to experience and evaluate the intellectual competency, skills, and talent of our students and induct them into their esteemed organizations."
Major Recruiters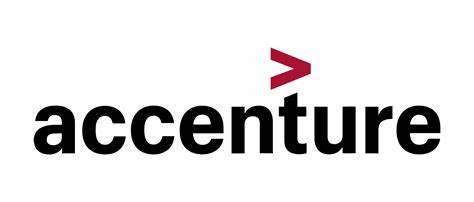 Accenture

Amazon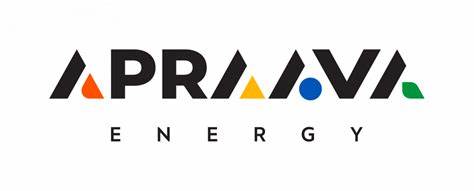 Apraava Energy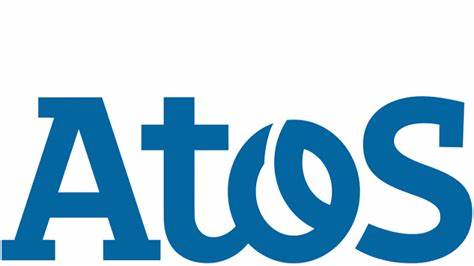 Atos Global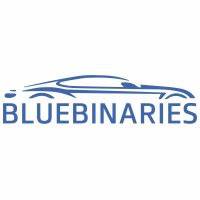 Bluebinaries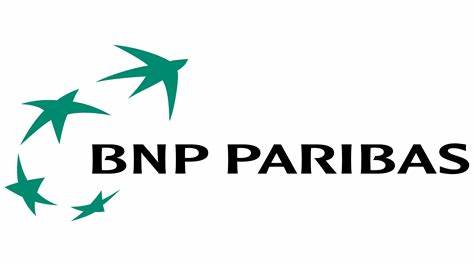 BNP Paribas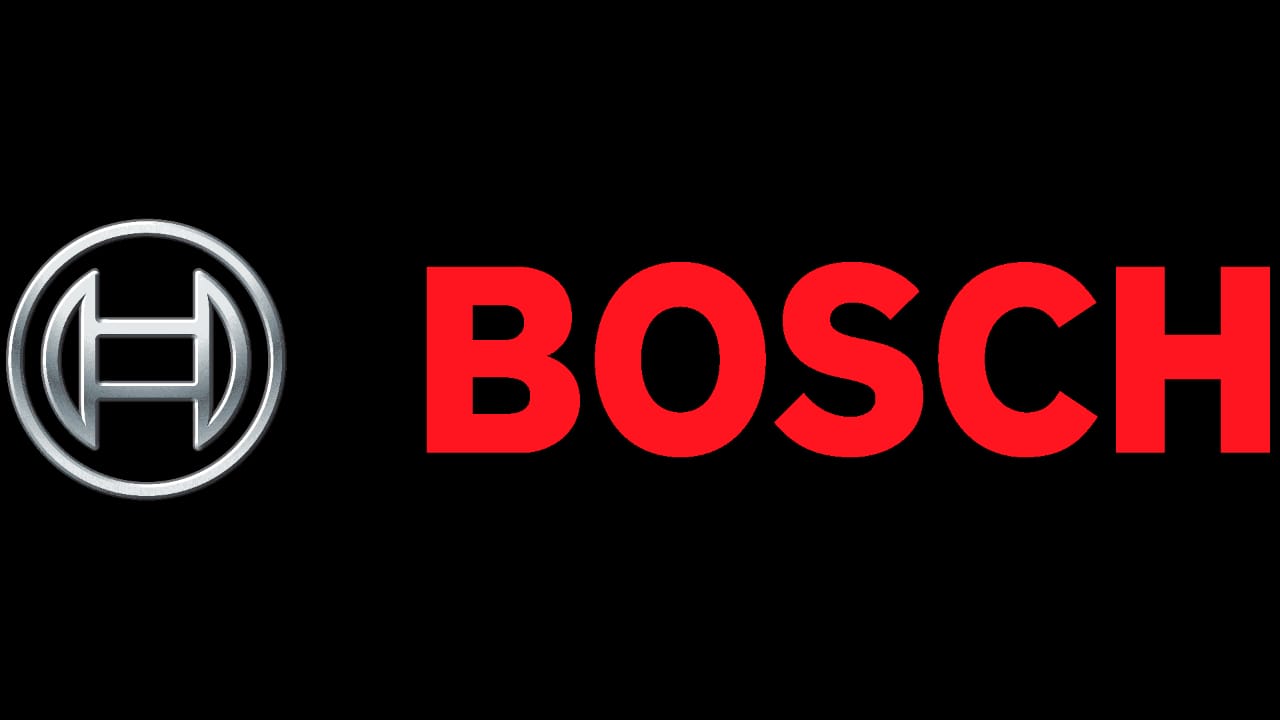 Bosch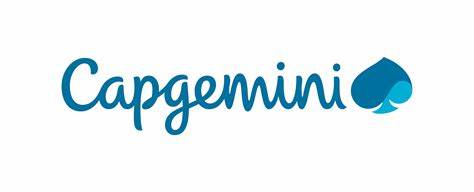 Capegemini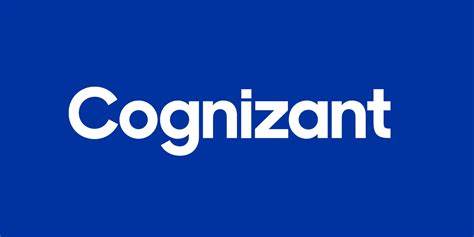 Cognizant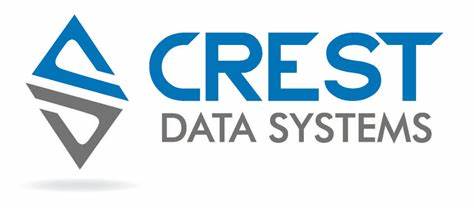 Crest Data Systems

Data axle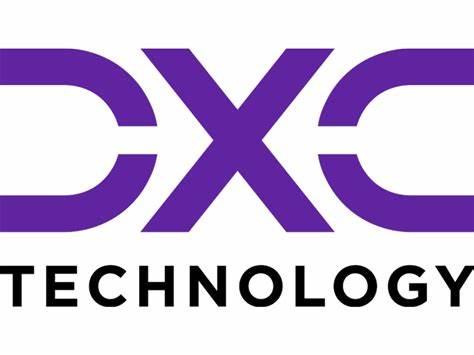 DXC technology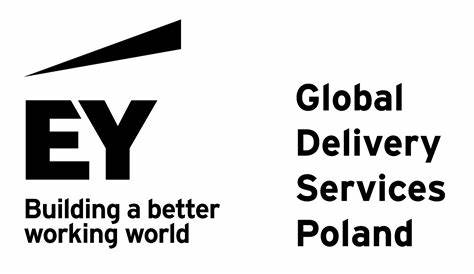 EY GDS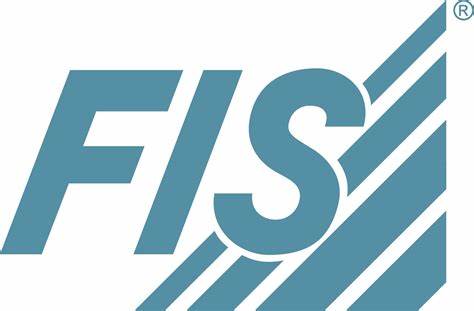 FIS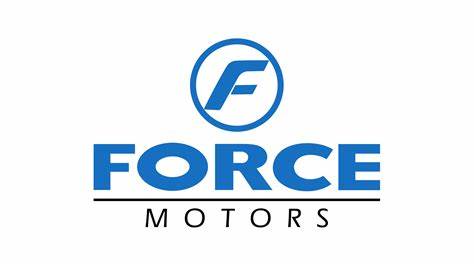 Force Motor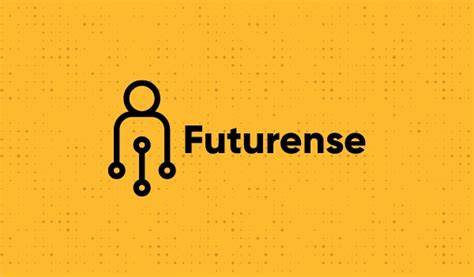 FuturenseTechnologies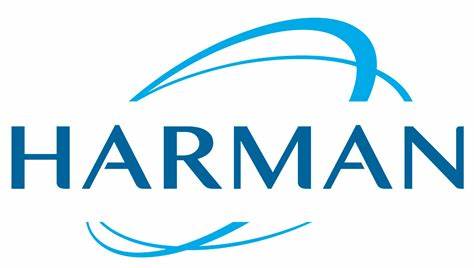 Harman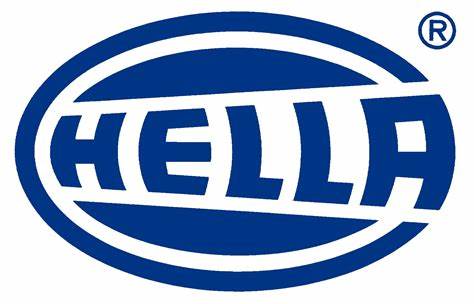 Hella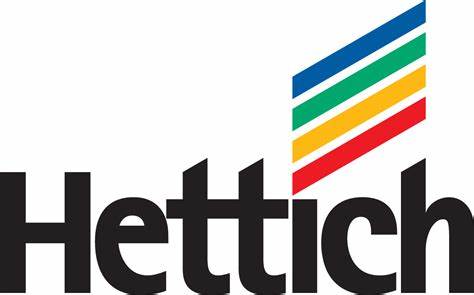 Hettich India Pvt ltd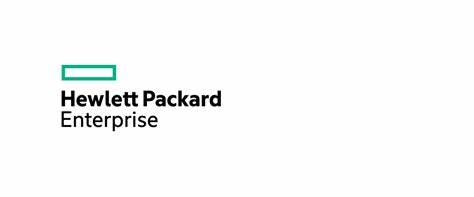 Hewlett Packard Enterprise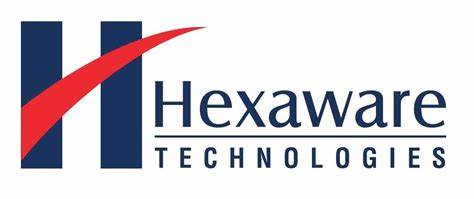 Hexaware

HhaeXchange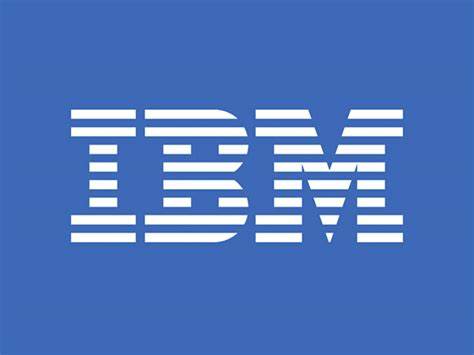 IBM

Indovance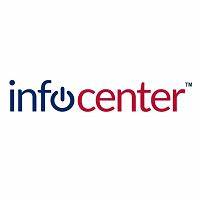 InfoCenter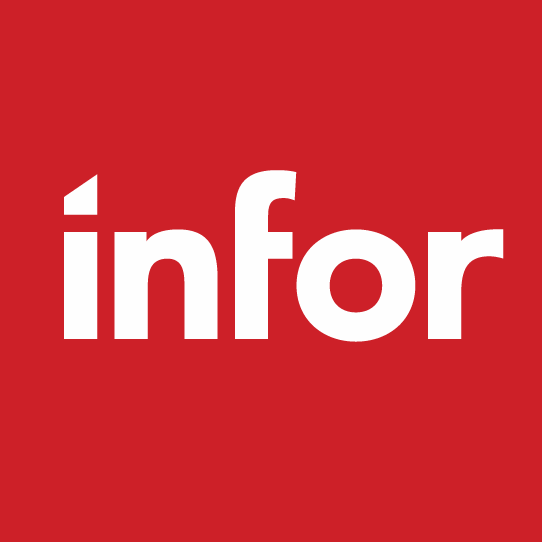 Infor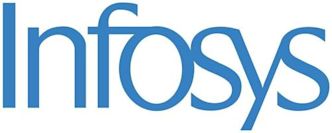 Infosys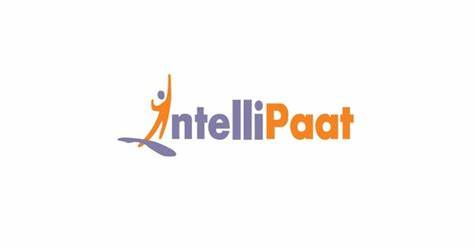 Intelipaath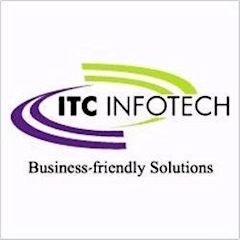 ITC Infotech

JARO EDUCATION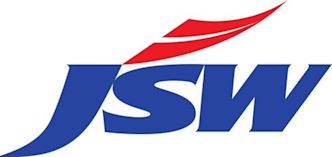 Jindal Steel Works (JSW)

JUSPAY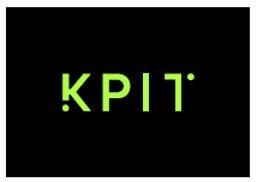 KPIT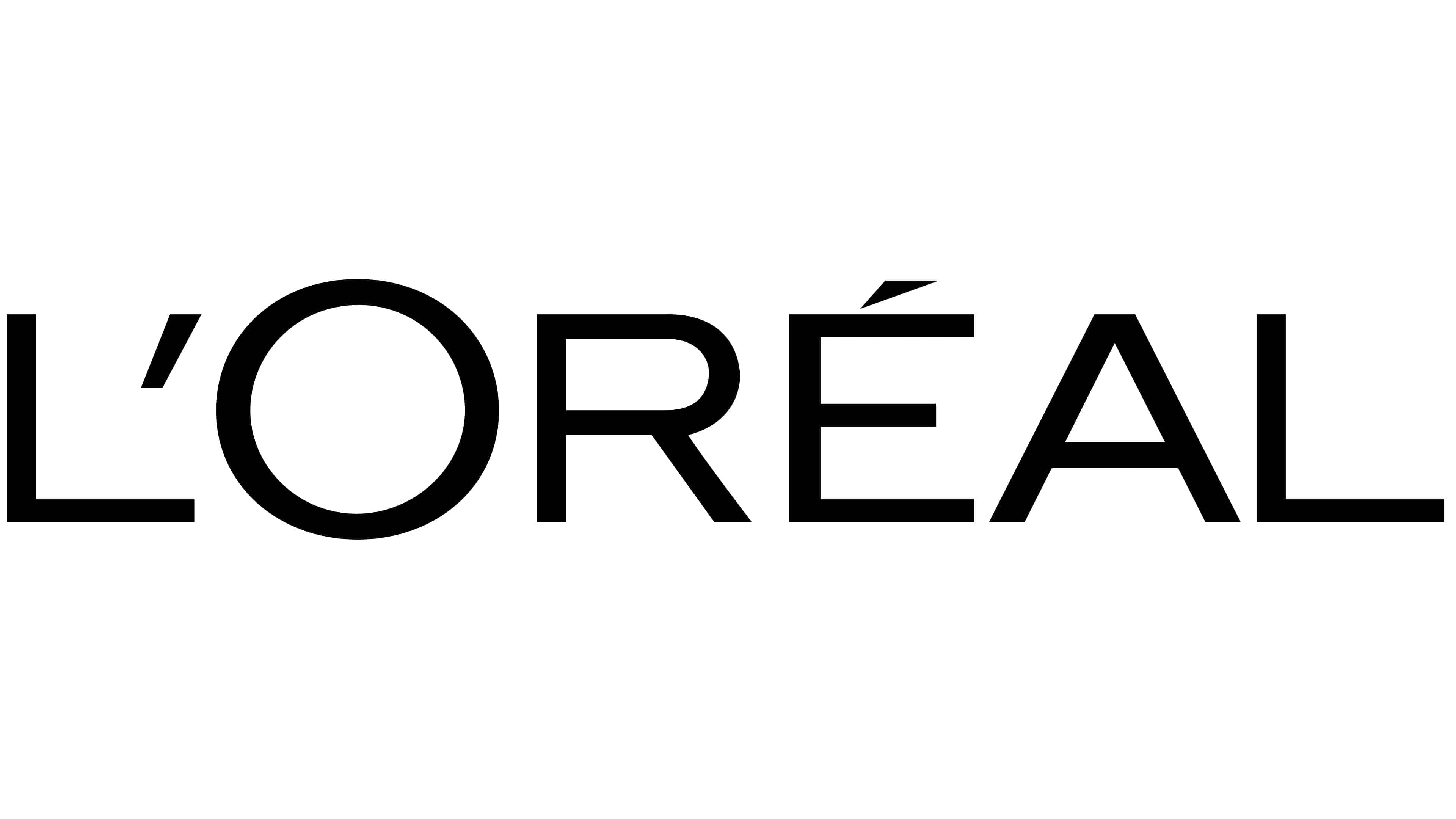 Loreal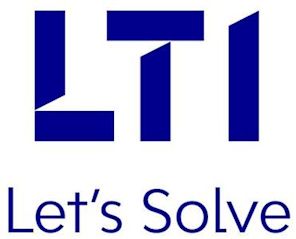 LTI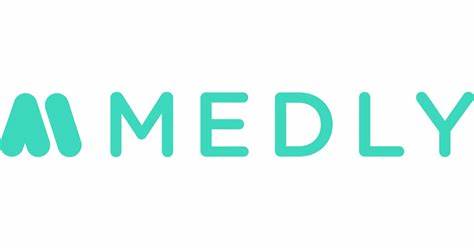 Medly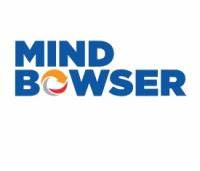 Mindbowser Inc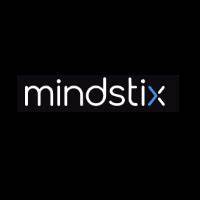 Mindstix Software Labs

NielsenIQ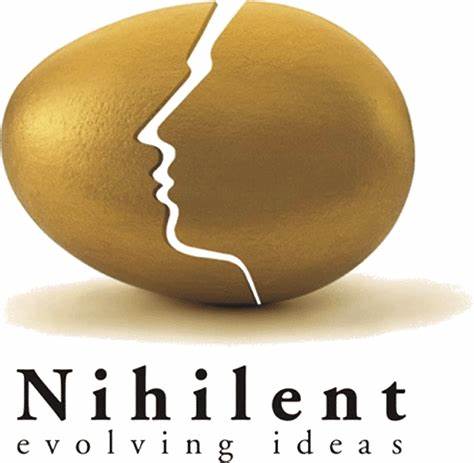 Nihilent

NTT Data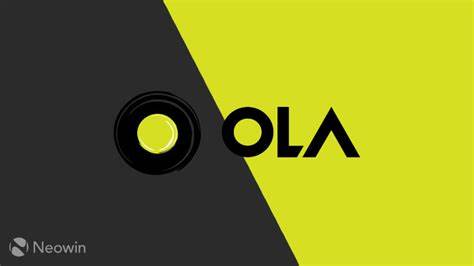 OLA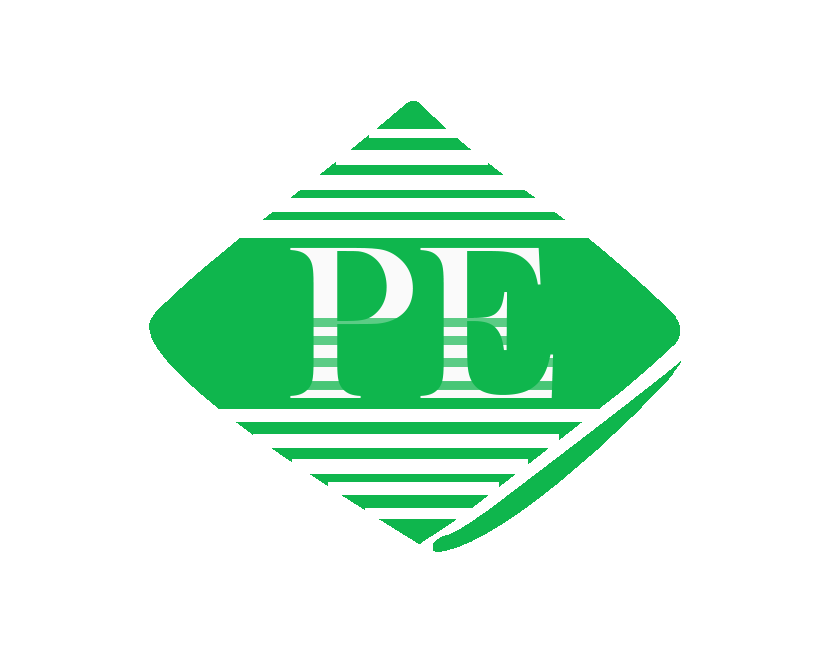 Padmavati engineers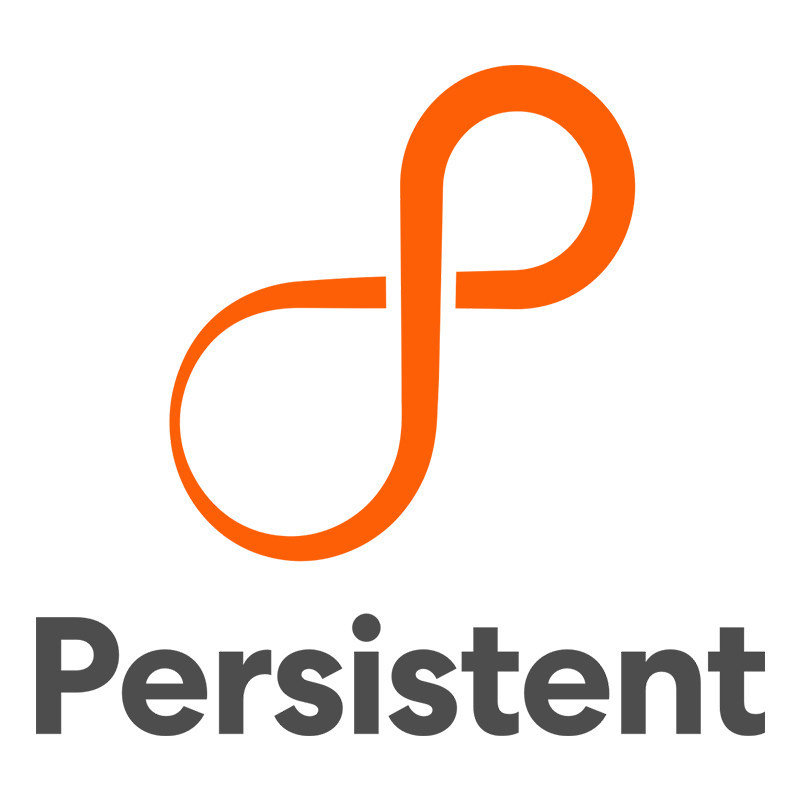 Persistent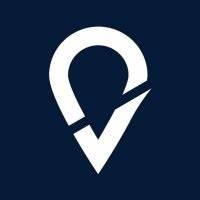 PIN CLICK

Sapiens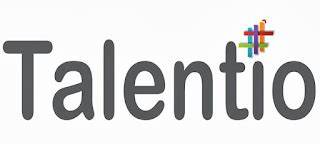 Talentio

Tata Consultancy Service Limited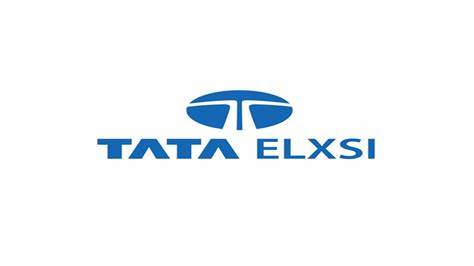 TATA ELXSI

Tech Mahindra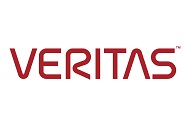 Veritas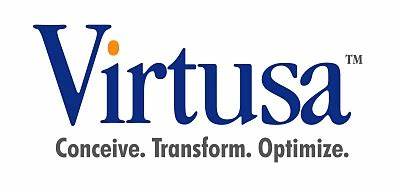 Virtusa

Wiley Mthree

Wipro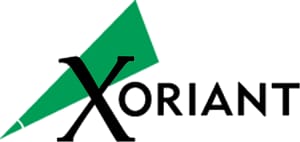 Xoriant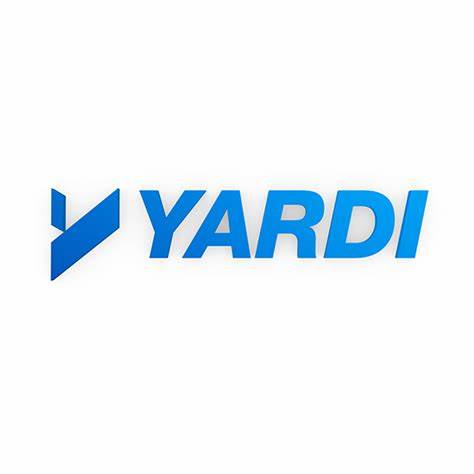 Yardi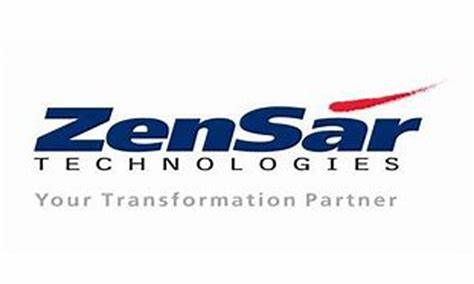 Zensar
Training and Placement Videos
video will help Engineering students to prepare themselves for interview process
This video may help non eligible students for placement process
This video talks about what efforts YD students can take in order to grab the opportunities
Job Vs Higher Studies. Confused?
SPIR Team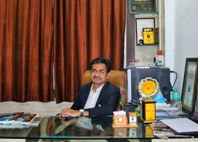 Dr. S. P. RaoBorde
Students Progression and Industry Relations
Mail :santoshborde@yahoo.com Phone Number: 8149436756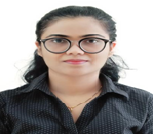 Ms. Shraddha Kadam
Assistant Training Placement Officer
Mail: Mail: sakadam_top@jspmrscoe.edu.in
shraddhashinde2011@gmail.com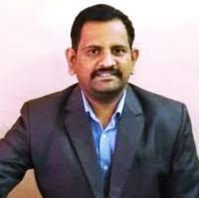 Mr. Ashish V. Jawake
Training and Placement Executive Electronics & Telecomm.
Mail: ashishjwk@gmail.com
tpo_entc@jspmrscoe.edu.in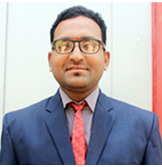 Mr. Dhanraj Jadhav
Training and Placement Coordinator Computer-Department
Mail: dsjadhav_comp@jspmrscoe.edu.in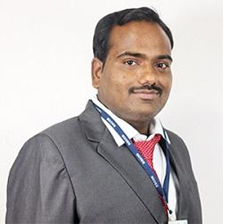 Mr. Manish Raut
Training and Placement Coordinator MCA Department
Mail: tpo_mca@jspmrscoe.edu.in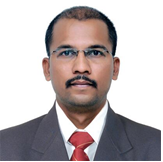 Mr. Nitin J. Jadhav
Training and Placement Executive Mechanical Engineering
Mail: tpo_mech@jspmrscoe.edu.in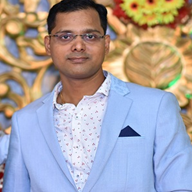 Mr. Sandeep Gaikwad
Training and Placement Coordinator Electrical Department
Mail:sandeepgaikw@gmail.com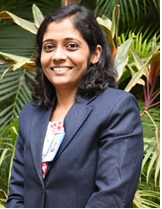 Mrs. Shruti P. Shinde
Training and Placement ExecutiveCivil Engineerin
Mail:rscoe.civil.tpo@gmail.com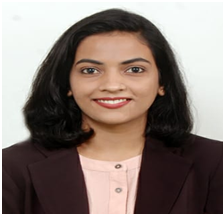 Ms. Pankaja Kopulkar
Training and Development Executive
Mail:pankajakopulkar@gmail.com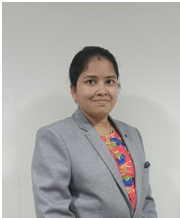 Ms. Radhika Modi
Assistant Training Placement Officer
Mail:modi.tpo@gmail.com




Ms. Sushma Nair
Assistant Training Placement Officer
Mail:tpo.sushma@gmail.com



Mrs. Minakshi Duggal
Training Placement Executive
Mail: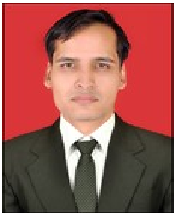 Mr. Suhas Chavan
Training and Placement executive IT Department
Mail:sbchavan_it@jspmrscoe.edu.in



Placement Statistics
Prominent recruiters for 2022-23 Batch
| Sr. No | Company Name | No. of Offers | package in LPA |
| --- | --- | --- | --- |
| 1 | Adobe | 1 | 47 |
| 2 | EY GDS | 22 | 4.83 |
| 3 | HhaeXchange | 13 | 9.00 |
| 4 | TCS Digital | 26 | 7.00 |
| 5 | TCS Ninja | 207 | 3.37 |
| 6 | Cognizant | 107 | 4.25 |
| 7 | Capgemini | 223 | 4.25, 5 and 7.5 LPA |
| 8 | KPIT | 102 | 4 |
| 9 | Persistent | 10 | 5.2 |
| 10 | Genpact | 2 | 3.5 |
| 11 | Atos | 19 | 3.5 |
| 12 | IBM | 15 | 4.5 |
| 13 | Data Axle | 5 | 9.5 |
| 14 | Vodafone | 7 | 4.5 |
| 15 | Quest Global | 11 | 3.5 |
| 16 | Hexaview | 9 | 6 |
| 17 | Veritas | 23 | 12.00 |
| 18 | ITC Infotech | 12 | 4.5 |
| 19 | Tech Mahindra | 5 | 3.5 and 4 |
| 20 | Cummins | 1 | 7.00 |
| 21 | Natunix | 0 | 22.00 |
Last 5 years placement statistics
| Sr. No | Year | No. of Company Visited | No. of Students placed | No. of Offers | Maximum Salary |
| --- | --- | --- | --- | --- | --- |
| 1 | 2018-19 | 160+ | 511 | 600+ | 18 LPA |
| 2 | 2019-20 | 170+ | 523 | 650+ | 18 LPA |
| 3 | 2020-21 | 190+ | 679 | 750+ | 12 LPA |
| 4 | 2021-22 | 250+ | 647 | 1100+ | 42 LPA |
| 5 | 2022-23 | 200+ | 524* (ongoing) | 800+ | 47 LPA |
Prominent recruiters for 2022
| Sr. No | Name Of Company | Package | No of offers |
| --- | --- | --- | --- |
| 1 | Accenture | 4.5 and 6.5 | 80 |
| 2 | Amazon | 4.5 and 42 | 6 |
| 3 | Apraava Energy | 6.5 | 4 |
| 4 | Atos Global | 3.1 | 6 |
| 5 | Bluebinaries | 4 | 2 |
| 6 | BNP Paribas | 6 | 1 |
| 7 | Capegemini | 4 to 7.5 | 108 |
| 8 | Cognizant | 4 to 6.75 | 208 |
| 9 | Crest Data Systems | 4 to 8 | 11 |
| 10 | Data axle | 9.25 | 15 |
| 11 | DXC technology | 3.6 | 1 |
| 12 | EY GDS | 12.5 | 7 |
| 13 | FIS | 8.6 | 5 |
| 14 | Force Motor | 3 | 4 |
| 15 | FuturenseTechnologies | 9.5 | 8 |
| 16 | Harman | 5.5 | 17 |
| 17 | Hella | 6 | 2 |
| 18 | Hettich India Pvt ltd | 3 | 2 |
| 19 | Hewlett Packard Enterprise | 4 | 1 |
| 20 | Hexaware | 4 | 49 |
| 21 | HhaeXchange | 6.6 | 1 |
| 22 | IBM | 4.5 | 15 |
| 23 | Indovance | 3 | 7 |
| 24 | InfoCenter | 4 | 2 |
| 25 | Infor | 6.5 | 4 |
| 26 | Infosys | 3.6 | 29 |
| 27 | Intelipaath | 9 | 21 |
| 28 | ITC Infotech | 4.25 | 5 |
| 29 | JARO EDUCATION | 6.6 | 1 |
| 30 | Jindal Steel Works (JSW) | 5.5 | 11 |
| 31 | JUSPAY | 6 | 1 |
| 32 | Knest Aluform | 3.36 | 1 |
| 33 | KPIT | 4 | 18 |
| 34 | LTI | 5 | 3 |
| 35 | Medly | 11 | 1 |
| 36 | Mindbowser Inc | 3.2 | 3 |
| 37 | Mindstix Software Labs | 3.7 | 1 |
| 38 | Neuromonk Infotech Pvt Ltd | 2.4 | 1 |
| 39 | NielsenIQ | 5 | 1 |
| 40 | Nihilent | 4 | 5 |
| 41 | NTT Data | 5 | 1 |
| 42 | OLA | 4 | 15 |
| 43 | Padmavati engineers | 2.5 | 2 |
| 44 | Persistence | 4.7 | 69 |
| 45 | PIN CLICK | 4.8 | 22 |
| 46 | REI Systems India Pvt. Ltd | 2.5 | 1 |
| 47 | Revature | 4 and 6 | 2 |
| 48 | Sapiens | 9 | 1 |
| 49 | Talentio | 18 | 2 |
| 50 | Tata Consultancy Service Limited | 3.36 and 7.5 | 132 |
| 51 | TATA ELXSI | 3.5 | 17 |
| 52 | Tech Mahindra | 3.25 | 5 |
| 53 | Vadhini infocentre.io Pvt.Ltd | 4 | 1 |
| 54 | Veritas | 9.58 | 14 |
| 55 | Virtusa | 4 | 2 |
| 56 | Wiley Mthree | 7 | 1 |
| 57 | Wipro | 3.5 | 153 |
| 58 | Xoriant | 5.5 and 8 | 72 |
| 59 | Yardi | 5 | 1 |
| 60 | Zensar | 4 | 6 |
Internship
We , at SP&IR cell of RSCoE support the students for 06 months internship with various companies from IT, Core and other fields.
During the internship, institute takes the continuous assessment of the students through couple of presentations. The feedback is taken from the reporting managers of the respective organizations
Six months Internship enables the students to become employable, confident and market ready and also this may lead to a pre placement offer (PPO)